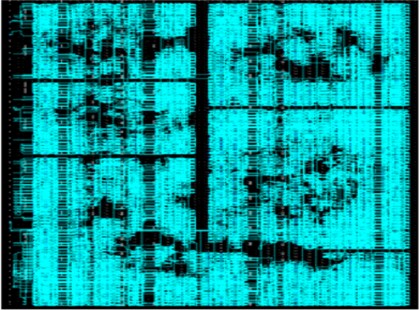 The WP3 has been one of the trickiest Work Packages regarding the topics handled and the potential sensitive information which could appear during the discussion. Nevertheless, the partners involved have succeeded in defining the requirements of the next product generation and also the reconfigurable structure (FPGA). This has also been the opportunity to exchange information between various countries and to feed this back to the respective national authority. The members of WP3 have converged on the requirements, on the evaluation to be performed and the associated test.
The project has also been an opportunity to work closely with the selected FPGA provider (Xilinx) which has opened their design centre for the evaluation team. A lot of design information has been provided which allow the CESTI to perform their evaluation and to allow the other members to perform their implementation and testing. As at the end of the project, all the requirements claimed by Xilinx have been correctly verified.
From the developer point of view, the isolation design (clustering approach) is operational, but was not yet industrial due to the low maturity of the tools. The tools supporting isolation design contained many bugs, required several steps and labour-intensive operations to successfully use the technology. Limited trials with the latest version of the tools show strong improvement on the tools necessary to perform and verify isolation designs.
For more information about this Work Package please contact the Project Leader.